Rochester ONLINE Live Stream Classes
Click a date on the calendar below to view daily/weekly class schedule. Use the "filter" in upper right corner to narrow your search for specific classes, times or instructors.
Save time by pre-registering online for any classes you'd like to attend by clicking the "Sign-Up" button next to a class in below schedule. Optionally, you can also download the free MindBody App to your mobile device. Online pre-registration ensures a spot and is required for all ONLINE Live Stream classes.
Download a copy of our weekly Schedule of ONLINE Live Stream Yoga Classes for Rochester by clicking on the PDF document below: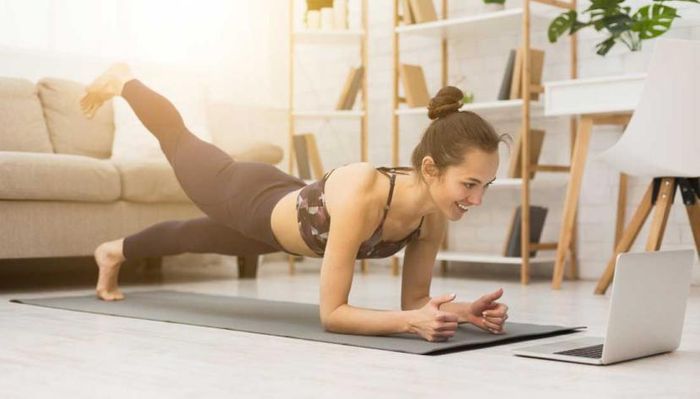 Join Us For Daily Online Live Stream Yoga Classes!
UpDog Yoga From Home ONLINE Live Stream classes, led virtually by an UpDog instructor, enable you to enjoy a variety of regularly scheduled online Yoga and Meditation classes in real-time from the comfort of your own home at pre-scheduled times each day of the week. Pre-registration for each class you'd like to attend is required.
How It Works:
Look for the classes listed as "ONLINE LIVE STREAM". Pre-register for online classes on any given day/week of your choice directly from the UpDog class schedule below or the MindBody app. - just like you would if you were pre-registering for an in-person class, so no extra steps or other sites/platforms to access. Everything automatically syncs to your UpDog Yoga account with us!
Any existing class packages you have will be valid for Online Live Stream classes at the studio location you originally purchased them, or you may always purchase additional Online Live Stream classes for either location.
Once you pre-register online, a link will be emailed to you to join the class 30 min. prior to the scheduled class time (if you register less than 30-min. prior to class start, you can still attend and will receive a link within a couple of minutes). Click the link sent via email at class time, follow the prompts to access the live stream, and enjoy your class!

Please check your spam folder if you do not receive the email and also confirm your email address on file with us is up-to-date by visiting My UpDog Account
If you already have Class Packs on your account, your package will be deducted one class for each Online Live Stream class you attend.
Unlimited package holders with an active membership can attend any Online Live Stream classes anytime at no additional cost. Just sign-up online for any classes you'd like to attend.
If you're new to UpDog, don't already have an existing UpDog class package, or your package has expired, visit the Pricing page of our website to view all the class package options which include everything from Online Live Stream Single Class purchases to Monthly Unlimited Online, to Unlimited In-Studio/Online package combos: Rochester Pricing Options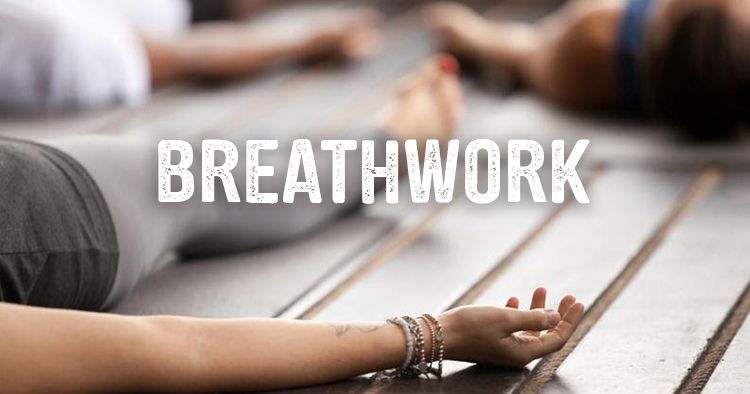 Guided Breathwork with Dr. Brian McCarroll Weekly On Tuesdays at 6:15PM and Thursdays at 8:45AM In Rochester. Attend In-Studio or Online
BREATHE FREE! This class is for anyone looking to expand their knowledge of proper breathing technique in daily life and/or fitness activities, those suffering from respiratory related issues, and Yoga/Fitness instructors interested in expanding their horizons in breathwork. No prior fitness or breathwork experience needed. Bring a yoga mat (or use one of ours) and wear comfortable warm clothing. Beginners are always welcome and you can join any of our weekly sessions anytime.
This breathwork class is inspired by various styles of breathwork from the Wim Hof Method and its Tummo style, to the Buteyko method and others, combined with some gentle restorative Yoga and guided meditation. We will focus on varying areas of your body, breath and mind weekly to give you the tools and experience to make long-lasting change.
You will develop control over systems that you otherwise hadn't thought possible. We will demonstrate this by showing you can do things like hold your breath much longer than you think, get in touch with and gain more control of your body. These techniques will enable you to reduce stress, anxiety, pain and inflammation, improve sleep, confidence and endurance - all simply by breathing in a manner that allows you to use your chest, lungs, brain, and entire body more effectively.
Things to think about after class are: how you feel, how well you are able to go to sleep, how well you are able to maintain your sleep, how much energy you have, how your regular aches and pains feel, and your mood. Group discussion to address your questions, areas of interest, and progress will be part of each weekly session.
Learn to breathe more effectively to harness your true potential. Your body responds to the breathing and your intention in very healthy ways. Unlock blocked areas of your body and release adrenaline - all through the use of your breath!
Pre-register for any In-Studio or Online Tuesday or Thursday classes on above Schedule, or walk-ins always welcome.
$20 drop-in to attend one of our weekly Guided Breathwork sessions In-Studio or Online. Guided Breathwork classes are always FREE to Unlimited Pass members, or can be counted as a single class for class-pack holders.
Purchase Guided Breathwork Single Class
Dr. Brian McCarroll is a doctor of physical therapy (DPT) from Duke Medical School, who is passionate about helping people use their own bodies to reduce pain, stress, anxiety, regulate immune function and fight pain, especially chronic pain and disease. He is a certified Yoga Nidra, Tummo,Buteyko and Wim Hof Method Instructor. He has worked to highlight, combine, identify and create an environment of learning and experience.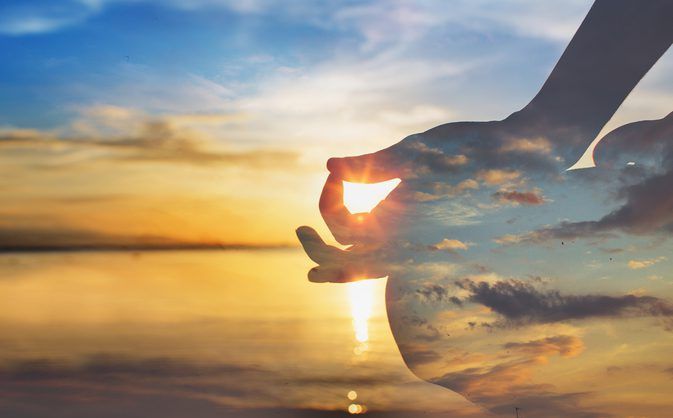 Guided Meditation Weekly On Wednesdays At 7PM In Rochester. Attend In-Studio or Online
Join us for a relaxing, evening meditation as we gather as a group to create balance at the mid-point of each week. Jill will lead a casual guided meditation using a variety of simple, mindfulness meditation techniques which will vary weekly. Everyone Welcome!
No meditation experience necessary. These sessions are ideal for beginners to introduce meditation with the support of a friendly, informal group. We invite all to discuss and share your meditation experiences and best practices, as well as ask questions of other meditators in the group. Cushions and blankets provided for use.
Regardless of the meditation styles used, the intent is always simply to help you relax and quiet the mind so that you may let go into a state of peace and equanimity, and just be HAPPY! Meditation helps us to de-stress while fostering relaxation, self-awareness, focus, creativity and clarity of our physical, emotional, mental and spiritual state.
Pre-register for any In-Studio or Online Wednesday Guided Meditation class on above Schedule, or walk-ins always welcome.
Only $5 drop-in to attend one of our weekly Guided Meditation sessions In-Studio. Guided Meditation classes are always FREE to Unlimited Pass members, or can be counted as a single class for class-pack holders.
Purchase Guided Meditation Single Class
Call 248-608-6668
Chair Yoga Weekly On Fridays At 11AM In Rochester.  Attend In-Studio or Online
Join Instructor, Carole Pompa, In-Studio in Rochester or Online for a weekly Chair Yoga session to ease into a mindful Yoga practice that can bring increased strength, flexibility and mobility into your life! Carole is a certified E-RYT500 Yoga instructor who has been teaching Chair Yoga for over 5 years. No Prior Yoga Experience Necessary - Everyone Welcome!
Chair Yoga is a modified, gentle form of Hatha Yoga that is practiced sitting on a chair, or standing using a chair for support. Almost any traditional Yoga pose or move can be replicated and altered to accommodate Chair Yoga, and it is one of the gentlest forms of Yoga available as it invites you to find mobility in a way that is soft and gentle but also supportive and beneficial.
Chair Yoga is an ideal exercise for people who have difficulty moving through the up and down motions of traditional Yoga because Chair Yoga allows you to stay stabilized. Along with increased range of motion through holding poses on a chair, Carole will also incorporate pranayama breathing and introduce meditation techniques to assist in reducing anxiety and creating spatial awareness.
Chair Yoga really is a great practice for EVERYONE because it deepens flexibility and strengthens personal body awareness. Improved flexibility, relieving chronic pain, cramps and stiffness, and creating a happy mental state are just a few of the benefits Chair Yoga can provide for our bodies to benefit anyone. Even experienced yogis who typically practice on a yoga mat may be surprised to find how toning and challenging holding Chair Yoga poses can be, as specific muscle groups are isolated - all while doing Yoga from a seated position in a chair!
Pre-register for any In-Studio or Online Friday Chair Yoga classes on above Schedule, or walk-ins always welcome.
Only $5 drop-in to attend one of our weekly Chair Yoga sessions In-Studio. Chair Yoga classes are always FREE to Unlimited Pass members, or can be counted as a single class for class-pack holders.
Purchase Chair Yoga Single Class
Call 248-608-6668
Instructional Video: Navigating UpDog Yoga From Home ONLINE 
For more help on navigating how to sign-up for our ONLINE offerings, please view the instructional video below. There's a lot of detail here, which you can always refer back to as needed.