UpDog Mission
To provide unparalleled levels of Yoga instruction and stress reduction in a calm, peaceful, safe and beautiful environment.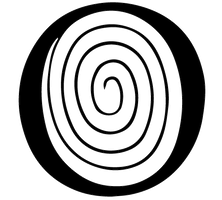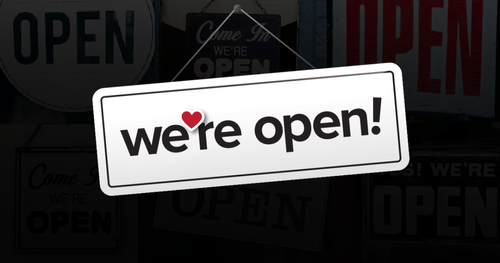 UpDog Re-Open For All In-Person, In-Studio Classes Monday, January 18!
All in-person classes at both Rochester and Sterling Hgts. studio locations resume on Monday, January 18, per the prior COVID-19 indoor group fitness closure which has now been lifted by the governor and MDHHS!
See below and the Schedule pages by studio location for the complete listing of our weekly in-studio class schedule. Please pre-register online in advance for any classes you'd like to attend. Walk-ins will only be accepted on a first-come, first-serve basis space permitting to accommodate limited capacity social distancing. Social distancing will continue within the practice rooms and face masks are also required when entering/exiting and moving about the studios.
Additionally, our "UpDog Yoga From Home" Online Live Stream classes and Facebook Video library of 270 pre-recorded classes continues for those who still wish to practice at home. We have an updated schedule of Online Live Stream classes with NEW times and offerings. See below for ONLINE schedules and details:
Sterling Hgts. Online Live Stream
Michigan hospital employees can also continue to access our Facebook Video Library for free, including new users who text us your hospital ID. Click for details: Facebook Video Library
So excited to welcome you back in-studio on Jan. 18! Should you have any additional questions or needs, please let us know: info@updogyoga.com 248-608-6668
See below for our Schedule of Classes. Note location of each class for either Rochester ("UpDog Yoga") or Sterling Heights ("UpDog Yoga Sterling"). Click on the filter icon to narrow or expand your view by day/week/location.
To view complete Descriptions of class types and Schedule by individual studio location, go to the "Classes" menu bar at very top left of this page.
Save time by pre-registering online for any classes you'd like to attend by clicking the "Sign-Up" button next to a class in the below schedule. Optionally, you can also download the free MindBody App to your mobile device (click MindBody button below). Online pre-registration ensures a spot and is required for all ONLINE Live Stream classes. Walk-ins for in-person, in-studio classes are always welcome on a first come, first serve basis after giving first priority to pre-registered clients and space permitting per limited capacity social distancing requirements.
Download a copy of our weekly Schedule of Yoga Classes for either Rochester or Sterling Hgts. by clicking on the PDF documents below. Package pricing for either/both In-Studio or Online Live Stream classes is also listed in attached, or please visit the Pricing page:
Semi-Outdoor Winter Flow Yoga In The Village Of Rochester Hills! Weekly On Saturdays & Sundays @ 11AM
Join UpDog Yoga at The Village of Rochester Hills shopping center for a "semi-outdoor" Winter Flow Yoga Class weekly on Saturday mornings (Slow Flow) and Sunday mornings (Vinyasa) at 11AM. Online pre-registration with UpDog required – Everyone welcome!
Winter Flow classes are held OUTDOORS at Village Of Rochester Hills - Fountain Park (near Kruse & Muer and fire pit) in a large open-air tent with heaters and a rubber floor while maintaining social distancing. Dress for the elements, prepared to peel off layers as you generate heat from the class flow!
Slow Flow Yoga classes link posture and breath into a moving flow where sun salutations, backbends and inversions are explored. Vinyasa Yoga combines breath and movement into a vigorous, challenging flow.
Online pre-registration with UpDog required to hold your spot in the tent: Outdoor Yoga Schedule
Cost (online pre-purchase required):
4-Class Outdoor Pack: $60 (attend any Saturdays or Sundays)
Single Outdoor Class: $20
Current UpDog Unlimited Members and Class Pack Holders may use your existing packages from either Rochester or Sterling Hgts. studio locations
The Village Of Rochester Hills is located on the corner of Adams and Walton Blvd. Once at the Village, look for the large white tent at Fountain Park: Directions
UpDog Workshops & Classroom Series
In addition to our regular schedule of Yoga classes, we offer a variety of specialized Workshops of varying topics and themes each month - all of which are designed to either grow your Yoga or meditation practice, promote health and wellness, or enhance personal and spiritual development.
Also join our talented UpDog teachers for our "Intro To Yoga" signature classroom series which is suitable for beginners or anyone who would like to deepen their knowledge of Yoga.
See Workshops page for upcoming events and details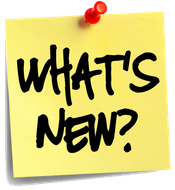 Current Special Savings Offers, Workshops, Events and more...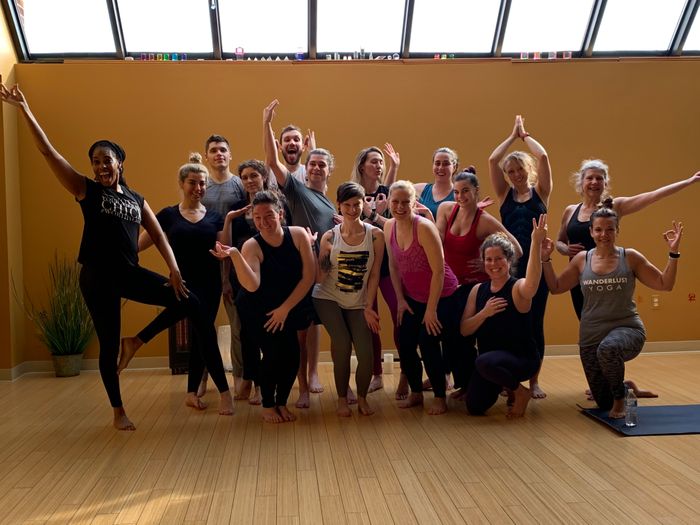 RYT200 Spring 2021 Yoga Teacher Training
Spring 2021 Yoga Teacher Training begins March 7, 2021. Training takes place on Sundays, March 7 through June 13, 2021. The UpDog School For Yoga can help you begin an open-hearted journey to becoming a Yoga Instructor as you learn how to share what you love with others – it's the best thing you'll ever do!
Yoga Teacher Training is a wonderful experience that will enrich your life in so many positive ways, both during and after the training is complete. Our RYT200 program is open to Yoga practitioners of ALL experience levels aspiring to learn, with no prerequisites.
Our $2,900 price makes UpDog's training remarkably affordable and you can save up to $300 with early bird discounts:
Save $100 with program enrollment and $200 deposit by February 1, 2021
Save $200 with tuition paid in full prior to February 15, 2021
Affordable payment plans are also available
Call or email Jill: 248.608.6668
jill@updogyoga.com
FREE "UpDog Yoga From Home" Online Yoga Classes For Michigan Healthcare Workers Continues
As a continued thank you to all our Healthcare Heroes in our Michigan communities, UpDog is continuing to offer ongoing access to our Facebook Video Library of Yoga Classes to ALL Michigan Hospital Employees for FREE!, including new users.
We appreciate all you have done for our communities throughout the pandemic and are aware that many of you are still working hard and working overtime. We extend gratitude by continuing to offer you 100% free access to our Facebook Video Library of over 270 pre-recorded classes from UpDog instructors. We hope you will continue to enjoy these daily Yoga classes, meditations and mindfulness sessions to help you de-stress.
Haven't joined yet? If you are an active Michigan hospital employee with ID, here's how to receive FREE access to the group in just a few simple steps:
Take a picture of your hospital ID and text to 248-388-5487
Login to Facebook and request to join the group (or search "UpDog Yoga From Home" from Facebook): UpDog Yoga- From Home Facebook Group
Once we verify your ID via text, we will add you to the group and you can begin enjoying all of our session offerings at your convenience anytime
For more details, click here: Facebook Video Library
Thank you once again for all you do. Be strong, safe and well and know that you are loved and appreciated beyond words!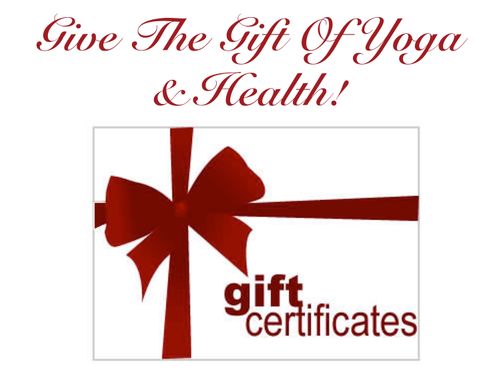 UpDog Gift Certificates Available Anytime!
Purchase Gift Certificates Online or In-Studio for all of our services at UpDog. Choose a specific service, or simply select any dollar amount and your gift recipient can redeem on any items or services they choose:
Yoga Classes
Private Yoga Therapy
Massage
Energy Healing Therapy
Sound Healing Therapy
Yoga Gear, Merchandise & Accessories
To Purchase e-Certificates Online: Personalize and order eGift Certificates from our Online Store for emailing directly to your recipient or you can print them out: Buy Gift Certificates
You can also call us anytime to purchase via credit card to put a gift certificate on your recipient's UpDog account: 248.608.6668
To Purchase Printed Gift Certificates In-Studio: Visit us during regular business hours/scheduled class times 7 days a week (cash, check, credit or debit accepted). During COVID-19 shutdown please call 248-608-6668 to arrange a day/time for us to meet you in-studio if you would like to make your purchase in person at either of our Rochester or Sterling Hgts. locations.
Don't forget the yogis in your life for holidays and special events, or give someone a head-start to begin their Yoga journey!
Germicidal UVC Sterilaser™ Now At UpDog Studios: Disinfects All Practice Rooms, Floors and Yoga Mats (including yours) In Seconds!
As we are all mindful of maintaining a clean, germ-free space, we want to introduce you to the Sterilaser™ cleaning device we now have at UpDog and will be using between classes on all floors thruout both studio locations.
This unit is now part of our regular cleaning regimen, in addition to our regular dry and wet mop cleaning procedures we do on all practice room floors as well as hallways, lobby and bathroom floors. What is also very cool is that we can also use it to disinfect all of our rental Yoga mats and can even use on your own personal Yoga mat just by running it across your mat before and/or after class!
Sterilaser delivers a massive dose of germicidal ultraviolet (UVC) light to disinfect any large flat surface. When pulled at a normal walking pace, it kills over 99.7% of all pathogens in its path in less than a quarter of a second (as verified by bio-medical testing at Oakland University and other studies. (Click to view OU study results.) It is perfectly safe, super quick, easy to use, and a chemical free (Green Technology) product.
It destroys dangerous germs, bacteria and viruses such as Hepatitis, STAPH (including MRSA), E-Coli, Salmonella, HIV and the Influenza-Viruses. Microorganisms, such as ring worm and dust mites are instantly killed, as is mold and mildew. As a "Green Technology" UVC does not contribute to the development of resistant strains of microorganisms, as do other antimicrobials and antibiotics.
Hospitals have been using germicidal UVC for years. The Sterilaser unit in particular has been around for about 7 years and was concepted and manufactured right here in Rochester, MI out of a need to disinfect wrestling and gymnastics mats and is actively used in schools and gymnasiums nationwide. An UpDog client's husband, who is a former wrestler, emailed me about it when we began evaluating and looking for ways to further improve our cleanliness procedures to combat Coronavirus in early March.
We're pleased to be able to find a way to bring this same germicidal technology into the studio to make it as germ free as possible and to give all a little more peace of mind when practicing. We have two Sterilaser units and will use at both of the UpDog Rochester and Sterling Hgts. locations on a daily basis. According to the manufacturer, we are the first Yoga studio nationwide to utilize the Sterilaser and we are excited to bring this technology to our Yoga community.
See details for all of our Studio Health & Safety Protocols
UpDog Yoga Rochester Practice Room Freshly Re-Painted With A New Look!
Here's a quick video of the new paint color of the Updog Yoga practice room in Rochester. Spent some quality quarantine time priming, painting and caulking and just wanted to share the final product!
Take A Virtual Video Tour Of UpDog And Explore Our Beautiful Space!
Visit UpDog Yoga-Sterling Heights!
Take a virtual video tour of UpDog Yoga-Sterling Heights and our 1,000 sq. ft. practice room located at 13911 19-Mile Road with The Float Institute - a zero gravity float & wellness center. NEW STUDENTS: 5 Yoga Classes for only $15!
Check out our Yoga Class schedule: https://www.updogyoga.com/class-schedule-sterling-heights
Call: 586.232.9555
Email: info@updogyoga.com
UpDog Yoga Welcomes YOU!

UpDog Voted "Best Yoga Studio In Metro-Detroit" by WDIV Click-On Detroit
Visit our beautiful space, warm Yoga community and gifted instructors to see WHY!
UpDog Yoga Named 2018 MINDBODY Visionary!
This award recognizes businesses in the health and wellness industry who are supporting their communities.