Sterling Hgts. Class Schedule
Click a date on the calendar below to view daily/weekly class schedule. Use the "filter" in upper right corner to narrow your search for specific classes, times or instructors.
Save time by pre-registering online for any classes you'd like to attend by clicking the "Sign-Up" button next to a class in below schedule. Optionally, you can also download the free MindBody App to your mobile device:
Online pre-registration is optional. Walk-ins for in-person, in-studio classes are always welcome on a first come, first serve basis after giving first priority to pre-registered clients.
If you're new to UpDog, don't already have an existing UpDog class package, or your package has expired, please visit the Pricing page to view all available options:
Download a copy of our weekly Schedule of In-Studio Yoga Classes for Sterling Hgts. by clicking on the PDF documents below: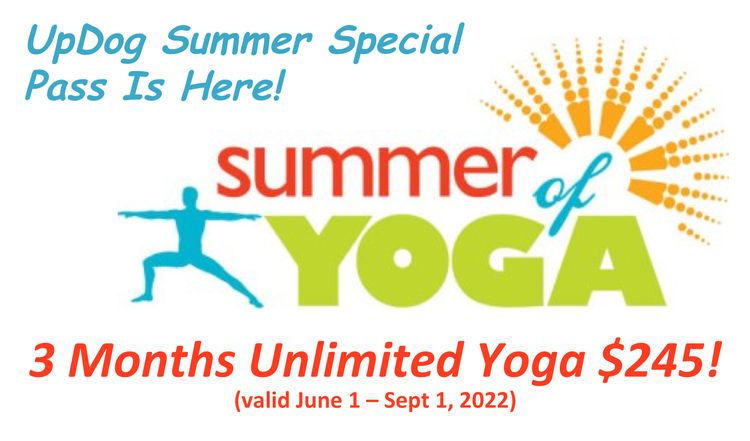 3-Months Unlimited Yoga Summer Pass - Available For Purchase Now!
UpDog Sterling Hgts. 3-Months Unlimited Summer Pass is the perfect way to jump start your Yoga or to simply continue your Yoga practice while on Summer break (valid June 1 - Sept. 1, 2022). Take advantage of the $295 three month option, just in time for Summer (Unlimited Yoga for only $98 per month)!
Attend as many In-Studio classes as you like, any days of the week, all month long for 3 full months June 1st -September 1st!
3-Month Summer Pass can be purchased anytime and expires September 1, 2022 regardless of date sold:
Purchase 3-Mos. Unltd. SUMMER PASS SH $245 (Save $50)
*Valid for all In-Studio Yoga classes on the regular class schedule June 1 - September 1, 2022 (does not include Online Live Stream classes, Facebook Video Library, Workshops or Special Events). Expires September 1, 2022 regardless of date sold. Packages must be purchased separately for either studio location and do not transfer. Cannot combine with any other offers or discounts.
FREE YOGA CLASSES! Saturday-Sunday, June 11-12 & Sunday, June 19 In Rochester
oin us for FREE Yoga classes Saturday-Sunday, June 11-12 and Sunday, June 19 in Rochester presented by the UpDog graduating class of Spring 2022 Yoga Teacher Trainers. Bring your family and friends and show the love for our newest Yoga instructors! All classes are FREE to EVERYONE and walk-ins are welcome.
* Free classes are in addition to our regular class schedule (class rates apply for all other regularly scheduled classes on these days)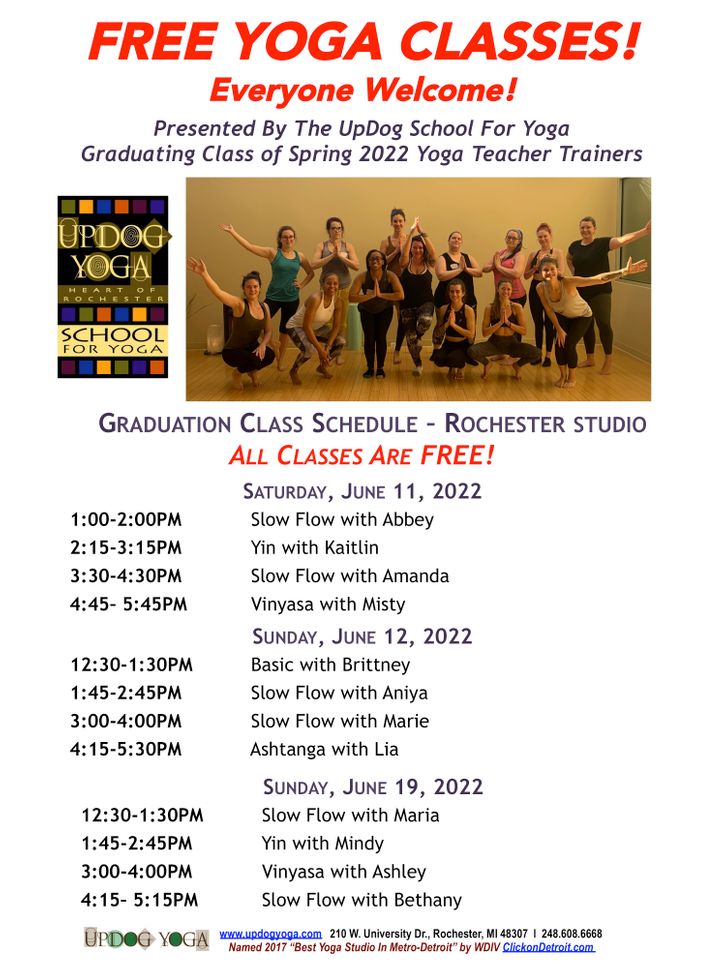 UpDog Workshops & Classroom Series
In addition to our regular schedule of Yoga classes, we offer a variety of specialized Workshops of varying topics and themes each month - all of which are designed to either grow your Yoga or meditation practice, promote health and wellness, or enhance personal and spiritual development.
Also join our talented UpDog teachers for our "Intro To Yoga" signature classroom series which is suitable for beginners or anyone who would like to deepen their knowledge of Yoga.
See Workshops page for upcoming events and details.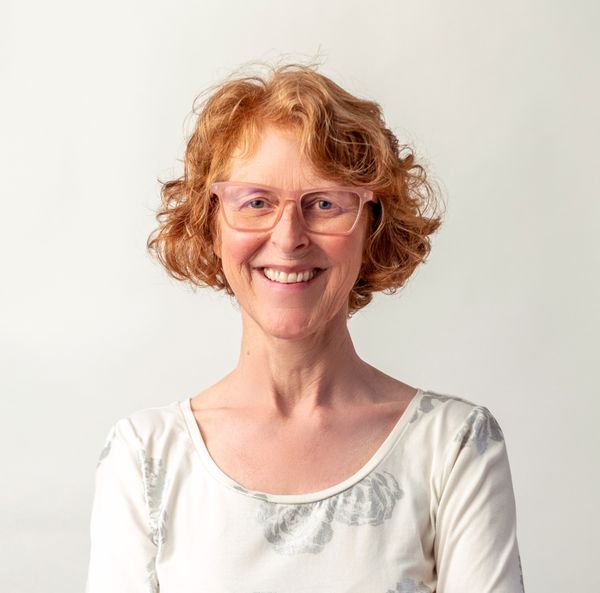 Individual Private Yoga Therapy - Now More Than Ever Is The Time For Self Care!
Individualized Private Yoga Therapy are one-on-one Yoga sessions with Tracy Flynn, Internationally Certified Yoga Therapist (C-IAYT) & Advanced Yoga Teacher (E-RYT 500). These sessions are tailored to your individualized interests, physical needs or limitations to address health concerns that are unique to you. Sessions can be done In-Person at our Rochester Studio or Online from the comfort of your own home.
Whether you're rehabbing from a physical injury, have limited mobility for any reason, or simply prefer a more personalized one-on-one experience for your Yoga practice, Yoga Therapy is a great place to start! These sessions are specifically designed to help meet your unique needs to face health challenges at any level, manage your condition, reduce symptoms, strengthen your immune system and restore balance.
Beginners who have never tried Yoga or may feel overwhelmed by a group classroom experience often find these individual sessions a great way to get started. You'll receive individualized attention that builds strength and confidence to continue with an eventual at-home and/or in-studio practice.
Visit the Yoga Therapy page for more details, or contact Tracy Flynn direct to discuss your in-person or online needs and to find out if Yoga Therapy is right for you:
Call: 248-334-7381
Email: tracyflynn@hotmail.com