Check out the FOX2 NEWS video featuring UpDog Yoga at The Village Of Rochester Hills Semi-Outdoor Winter Flow Yoga Jan-Feb! Watch Video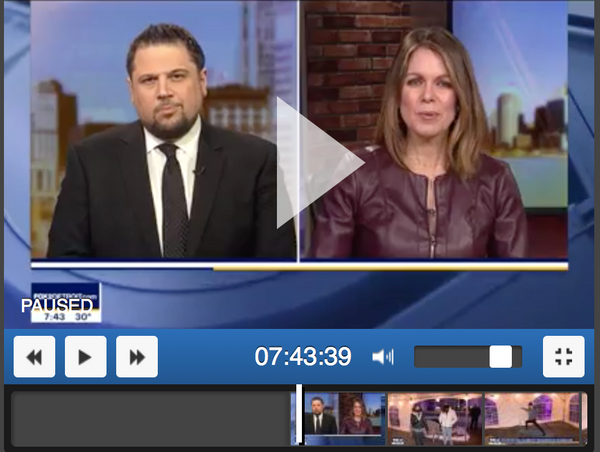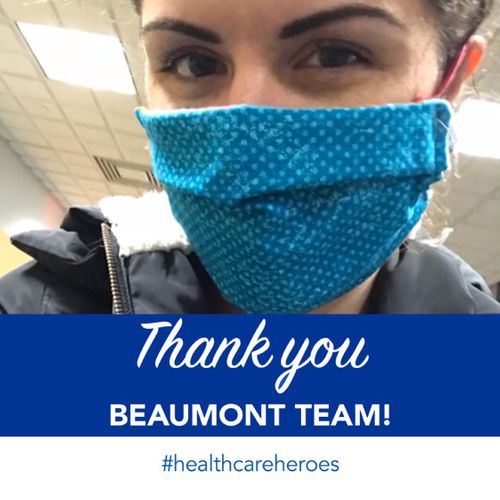 FREE "UpDog Yoga From Home" Online Yoga Classes For Michigan Healthcare Workers
As a continued thank you to all our Healthcare Heroes in our Michigan communities, UpDog is continuing to offer ongoing access to our Facebook Video Library of Yoga Classes to ALL Michigan Hospital Employees for FREE!, including new users.
We appreciate all you have done for our communities throughout the pandemic and are aware that many of you are still working hard and working overtime. We extend gratitude by continuing to offer you 100% free access to our Facebook Video Library of over 270 pre-recorded classes from UpDog instructors. We hope you will continue to enjoy these daily Yoga classes, meditations and mindfulness sessions to help you de-stress.
Haven't joined yet? If you are an active Michigan hospital employee with ID, here's how to receive FREE access to the group in just a few simple steps:
Take a picture of your hospital ID and text to 248-388-5487
Login to Facebook and request to join the group (or search "UpDog Yoga From Home" from Facebook): UpDog Yoga- From Home
Once we verify your ID via text, we will add you to the group and you can begin enjoying all of our session offerings at your convenience anytime
For more details, click here: Facebook Video Library
Thank you once again for all you do. Be strong, safe and well and know that you are loved and appreciated beyond words!
UpDog Yoga Sterling Hgts. In The News!
Check out the City Of Sterling Hgts. video commemorating the city's newest Golden Corridor landmark monument, the Halo, featuring commentary by UpDog Yoga. Let's Celebrate Unity In Our Community!
DOGA - Yoga With Adoptable Rescue Puppies!
Experience Puppy Zen as rescue pups make you smile as part of Basic Yoga classes, led by an UpDog Yoga Instructor and presented by Wag 'N' Tails Dog Activity Center. Rescue puppies, from local Michigan pet adoption agencies, featured in these DOGA classes are available for adoption following each class. Additionally, a portion of proceeds from each Doga event is donated to the local animal shelters. Everyone welcome and no prior Yoga experience required. Contact Wag 'N' Tails directly to register for upcoming Doga events: 586-781-6400. Check out the Doga video with UpDog and Wag 'N' Tails on FOX 2-TV Detroit.
Puppy Love Basic Yoga Classes To Benefit Leader Dogs For The Blind
BOW WOW WOW, YIPPEE YO YIPPY YAY! Thank you to everyone who's attended Puppy Love Basic Yoga at UpDog to support Leader Dogs For The Blind. We've raised over $10,800 for Leader Dogs to date and counting as Puppy Love Basic Yoga classes are now being offered throughout the year. Visit the Workshops page for upcoming events.
Yoga For Legally Blind Campers
Our belief is that EveryBODY can enjoy the benefits of Yoga, regardless of age, ability or any physical limitations. UpDog is pleased to offer a free Yoga class to legally blind, young adult campers at the Leader Dogs For The Blind facility each Summer. The intent is to teach these wonderful and inspiring young men and women Yoga postures that they can continue to do at home to release everyday stress and get a good stretch. Their energy, enthusiasm and good humor is incredible and their gratitude always warms the heart. Thank you campers and Leader Dogs For The Blind!
UpDog Outdoor Yoga At Rochester Municipal Park
Outdoor Basic Yoga classes for everyone of all ages and abilities twice monthly all summer long at Rochester Municipal Park (park located just behind UpDog Rochester studio). See Outdoor Yoga page for upcoming events.
UpDog Yoga Named 2018 MindBody Visionary!
This award recognizes businesses in the health and wellness industry who are supporting their communities.