New Client Thank You!
We'd like to extend a special welcome to the many new clients who select UpDog as the place to learn, grow or maintain your personal Yoga practice - we are deeply honored that you chose UpDog!
Note that all new students are required to complete a New Client Waiver Form on your first visit which is available when you create an UpDog account online or in-person at the Front Desk upon arrival for your first visit.
Please contact us at 248-608-6668 should you have any other questions. Namaste!
Studio DO'S & DON'TS
Do:
Arrive 10 minutes prior to the scheduled class start time on your first visit to check-in at the Front Desk, complete a New Student Form, and for our receptionist to show you around
Bring your own Yoga mat, or rent one for $2 at the Front Desk
Use the provided shoe cubbies in the Lobby and keyed lockers in the Coat Room for all your personal items including coats, shoes, purses, wallets, cars keys, etc rather than bringing these items into the practice room to avoid clutter and to maximize space
Bring your own Yoga props if you choose (blanket, block, bolster, strap) or you may use ours as needed free of charge. You will not need props for every class and using them is a personal preference
Let the instructor know about any specific physical limitations you may be dealing with prior to class start
When first starting out or in doubt, set-up your mat either behind or next to one of UpDog's more experienced students to help you learn the poses
Have Fun, Smile and be Grateful you're on the top side of your mat!
Don't:
Eat a minimum of 1 hour prior to taking class
Wear perfumes, lotions or cologne
Bring cell phones into class; we have a coat room and keyed lockers for all of your personal belongings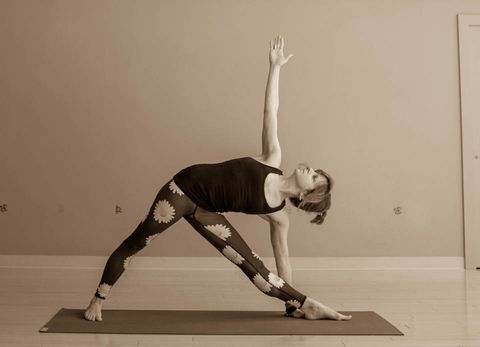 What Is Yoga?
Yoga is an ancient system of guidelines for ethical discipline, physical health, breathing, concentration and meditation. The word "yoga" comes from the Sanskrit word "yug," or "union." Through the physical practice of Yoga asanas (poses) we are able to link Pranayama (breath) with movement which enhances our physical well-being of Mind, Body and Spirit.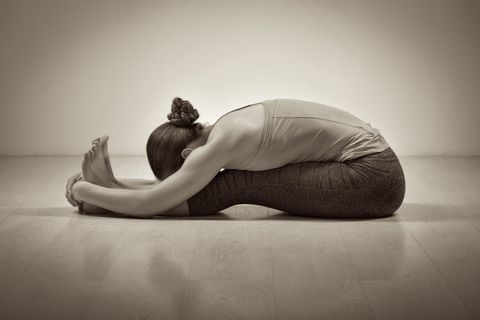 What can Yoga do for me?
Yoga has been proven to reduce stress, increase mental acuity, improve circulation, slim and tone the body, improve focus and increase energy. Yoga can also help develop and maintain a meditation practice.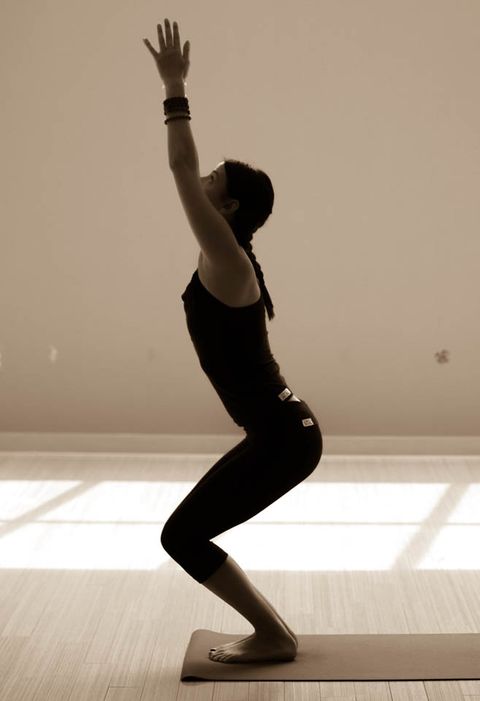 Which classes should I take?
You do NOT need to be especially flexible or have any prior experience to begin a Yoga practice. Beginner level classes are designed for anyone with no prior Yoga experience to teach you the fundamentals of breathing and movement to build cardio, strength and flexibility which will vary depending on the specific class type.
Taking a variety of class styles with varying instructors will help you target different areas of the body, muscles (yang), tissues and joints (yin) to achieve a well-rounded practice that creates balance - don't hesitate to EXPLORE to find what works best for you, now and ongoing, as you continue to grow in your personal practice!
If you are new to Yoga, we recommend any of the following class types to get started which are all Beginner Level - feel free to mix and match and try them all to see which styles best suit you:
Basic Yoga
Basic Backs
Candle Light Flow
Chair Yoga
Gentle Yoga
Gentle Yin
Yin
All of the above provide a slower pace with lots of guidance from the instructor to provide a fundamental understanding of breath and alignment. We also offer an "Introduction To Yoga Workshop Series" quarterly for those who would like to ease into their practice with one-on one attention in a smaller group setting. Check the Workshops page for upcoming events: Workshops
Slow Flow and VinYin are the next step up from beginner level and build on the foundational postures you learn in Basic classes to introduce you to moving through a flow that links postures, breath and movement with a bit more cardio.
Ashtanga, Slow Burn and Vinyasa are intermediate level and involve moving through more intense postures, pacing, holds and binds which are a great way to increase your flexibility and grow your practice.
Hot Vinyasa is typically for intermediate to advanced levels and focuses on one breath, one movement in a continuous flow of postures that emphasize cardio core strengthening and balance. Room is heated between 80-90 degrees to warm the muscles and enhance flexibility.
See Class Descriptions page for more details: Class Descriptions
If you have questions about a specific class, have a pre-existing injury, or are pregnant, please inform an UpDog staff member for guidance when you arrive for class. You may also call or email us with questions anytime.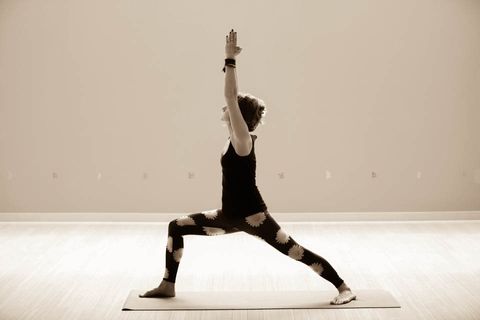 How often should I practice?
Try to take advantage of as many different teachers, times and classes as possible, depending on your experience level. Typically, experienced Yogis practice every day. An ideal frequency for beginners is 2-3 times per week which will enable you to begin to feel the effects of your practice and the changes in mind, body and spirit in about a month's time.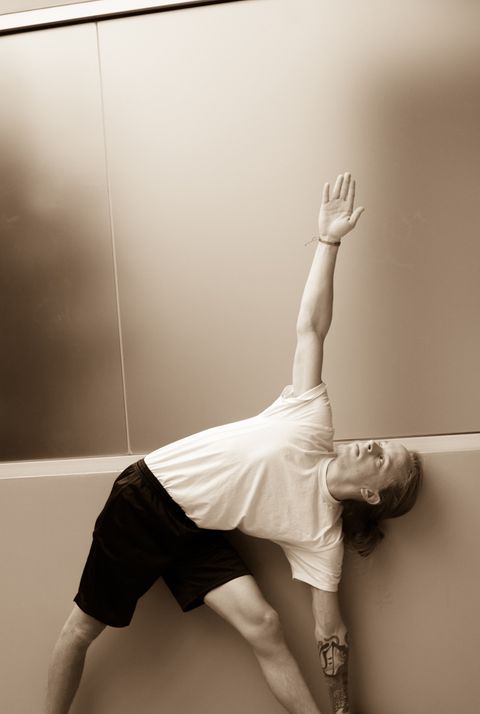 How do I sign-up for the "5 Yoga Classes For $15" new client offer?
Available to NEW, first-time clients for In-Studio Yoga classes only. Must purchase in-studio; this new client introductory offer is NOT available for purchase online or for use with Online Live Stream classes.
To Get Started: View the Schedule of Classes to choose any class you'd like to attend. Arrive 5-10 min. prior to the class of your choice - walk-ins are always welcome! Upon arrival, our Front Desk receptionist will have you complete a simple New Client Form, show you around the studio, and complete your purchase.
See Pricing page by studio location for more details on "5 Classes For $15 offer":
Sterling Hgts. Pricing Options
* Available to NEW, first time customers only. Valid for 60 days from date of purchase on any Yoga classes from our regular class schedule. Limit one offer per person, per studio location, one time only and cannot be combined with any other offers or discounts.
Can I use THE SAME "5 Yoga Classes For $15" offer (or any other class packages) at both studio locations?
No, each Rochester and Sterling Hgts. studio location has separate packages/pricing by market which do not transfer. However, as a new client, you can purchase two separate "5 Classes for $15" packages to use at each location anytime (one "5 Classes For $15" package per location).
For all other class packages, clients who practice at both locations typically purchase an Unlimited package for the primary studio location they practice at most frequently, and a separate Class Pack for the other studio location they practice at less frequently since class packs never expire and can be used at your convenience.
See Pricing page by studio location for all package options and details: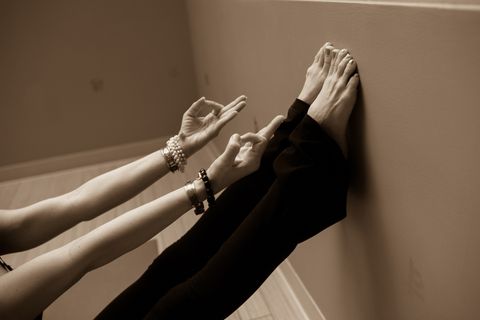 What should I wear and what do I need to bring to class?
You will feel most comfortable practicing in layered, lightweight "workout clothes" with bare feet on a Yoga mat. Clothing made from wicking fabrics vs. heavy cottons are best. We have changing areas available in our coat room and restrooms.
All you need to bring with you to class is a Yoga mat. Rental mats are available in-studio for $2, and we also have new Yoga mats available for sale in the UpDog Boutique retail shop. Our rental mats are cleaned after each use with disinfectant spray and our germicidal Sterilaser machine.
We have props such as bolsters, blankets, blocks and straps available for use in the practice rooms free of charge. Please bring your own props as needed should you prefer. You will not need props for every class and using them is a personal preference. Our instructors may individually offer you a prop to use during class to aid you in a pose if he/she sees it is needed.
You may also bring your own water bottle into class if you like, and we have purified water stations available. Some also like to bring a hand towel or Yoga mat towel, especially for hot classes, and we have also have all of these items available for sale in the UpDog Boutique.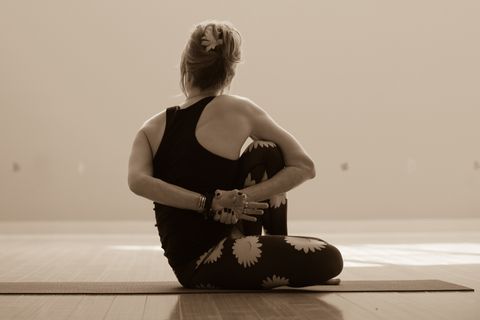 Why shouldn't I eat before taking a Yoga class?
Food interferes with the body's ability to cleanse and detoxify; avoid meals and caffeine at least 45-60 minutes prior to practicing Yoga. Also drink plenty of fluids before and after class, but try to avoid drinking fluids during class.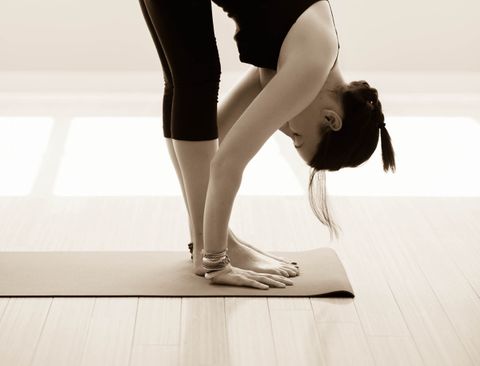 What if I am pregnant?
Always check with your physician before beginning a physical routine. Upon arrival for class, inform the instructor that you are pregnant and how many weeks, so she/he is aware and can offer any pose modifications and/or props that may be more comfortable for you.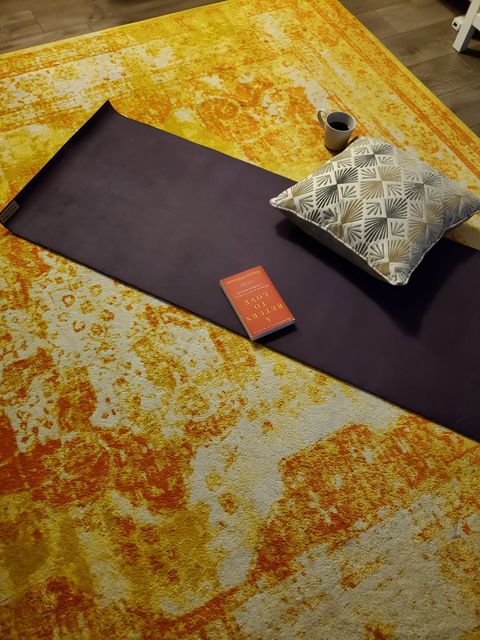 What are the Online Class offerings and how do I sign-up?
Click for schedule and details of online live stream classes offered daily:
Rochester ONLINE Live Stream Classes
Separately, click for details of how to access and view our video library of pre-recorded classes: